'Almost every day there is a field trip, that is why Adventure Camp is awesome!' Carly P.
The Children Central Adventure Camp (CCAC) is our popular summer program, which has been in place for over 15 years and is still going strong. To join Adventure Camp for the summer of 2017, a child must be age five and have completed kindergarten, up to age 10+. (For children who have turned 4 by April 30th, please see the Cub Camp information).
Parents greatly appreciate that our camp is run by experienced teachers who are very responsible and conscientious towards the children and our families. Parents frequently cite the fact that we have mature, very responsible and trustworthy teachers running our camp, as one of the key points in sending their child to Adventure Camp at Children Central.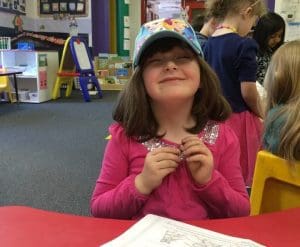 In the summer, we provide fun and educational activities. We have planned many new ideas and events to introduce to our campers for the summer of 2017!
Please see this year's monthly activity calendar below. Some of the activities our campers will do are: Grounds for Sculpture, going to see 'The Emoji Movie' with our Cub Camp at the local theater, Creation Station, Petting Zoo, Roller Skating, Bowling, history tour in Washington Crossing Park, Adventure Golf, Silver Lake, Bounce U, fruit picking at Styer Orchard, Insectarium, Trenton Thunder, Ice Cream Truck Day, Planetarium, entrepreneurial lessons of how to run a business, which includes bake sales, Japanese language lesson, Red Lobster tour and lunch, visiting local businesses, and SO MUCH MORE!
The campers also swim, and play sports such as tennis, soccer and basketball. We provide all families with the finalized calendar of events in the information packet for the 2017 Summer Adventure Camp Program.
Each child that registers for camp will receive one Children Central camp T-shirt. (There will be additional shirts available for purchase). Each camper will need to pack a brown bagged, non-perishable lunch and beverage each day for your child.
Weekly tuition covers ALL activities including the pool membership and admittance fees.
Our program is for 10 weeks; however you may select the 9 week option. Camp will begin Monday, June 19, 2017 and run until Friday, August 25, 2017. We will celebrate the end of camp with our popular family BBQ event at a local park on August 25th. (*If needed, your child may attend before, or after camp ends, just let us know in advance).
Camp rates include drop-off from 8:00AM until 6:30PM. Early drop-off from 6:30AM is available for an additional fee. The registration fee is $75 for one child, and only $100 for two or more children enrolling in camp. The registration fee is waived for those children who were enrolled in the After-School Program, or the Elementary School Drop-Off Day Program for the 2016-2017 school year. Please contact us for more information and rates: 215-752-9330; or email: [email protected]
We love our chaperones! If you would like to volunteer, just ask one of the camp directors.
Space is limited, so now is the time to start thinking about
summer placement!

Please note that enrollment is on a first-come, first-served basis, as there is usually a great deal of interest in this camp program. We encourage you to register your child as soon as possible to guarantee their spot in the CCAC program. Please contact us for more information and rates: 215-752-9330; or email: [email protected].